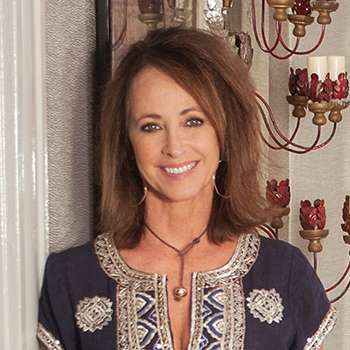 February 3, 2013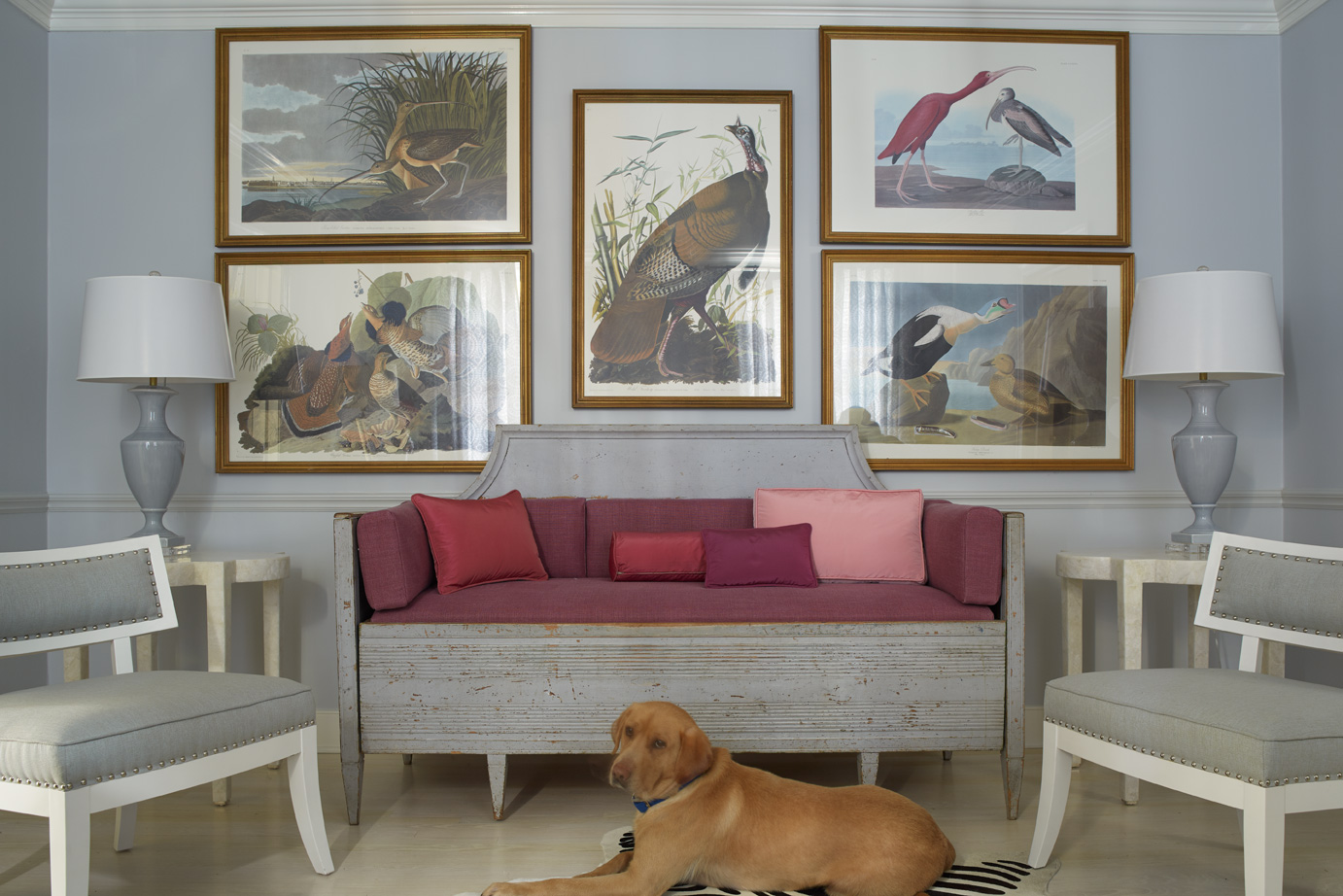 Reasons to love this room… It has HISTORY: the client's family has collected the entire original Audubon print series.  These wonderfully graphic prints are amazingly tame in this lady's sitting room/office.  It has something OLD: Antique Swedish sofa with varying shades of pink upholstery.
It has something NEW: white lacquered side chairs and geometric print curtains.  THE SURPRISE: Very frisky yellow lab "Luca" sat regally still for our photography for minutes at a time!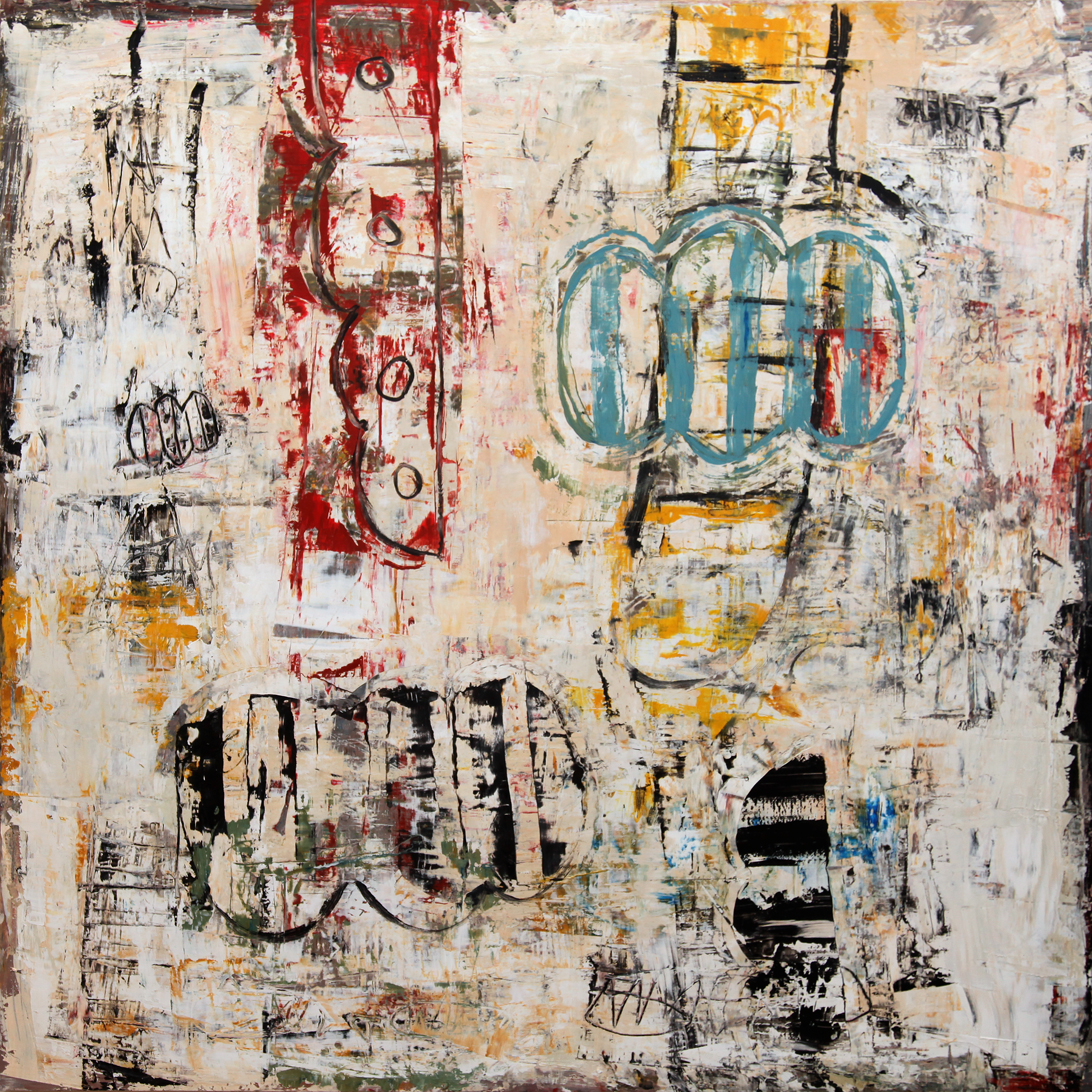 January 30, 2012 I can't stop thinking about this beautiful new painting "Circus" by Bill Fisher, oil and wax on panel and dramatic in size @ 5'x 5′. (through the Reynolds Gallery, Richmond, Virginia)
December 10, 2012 From one of our favorite antique textile dealers: excellent condition antique Suzani.  Perfect for draping your bed, sofa or dining table or hanging on a wall.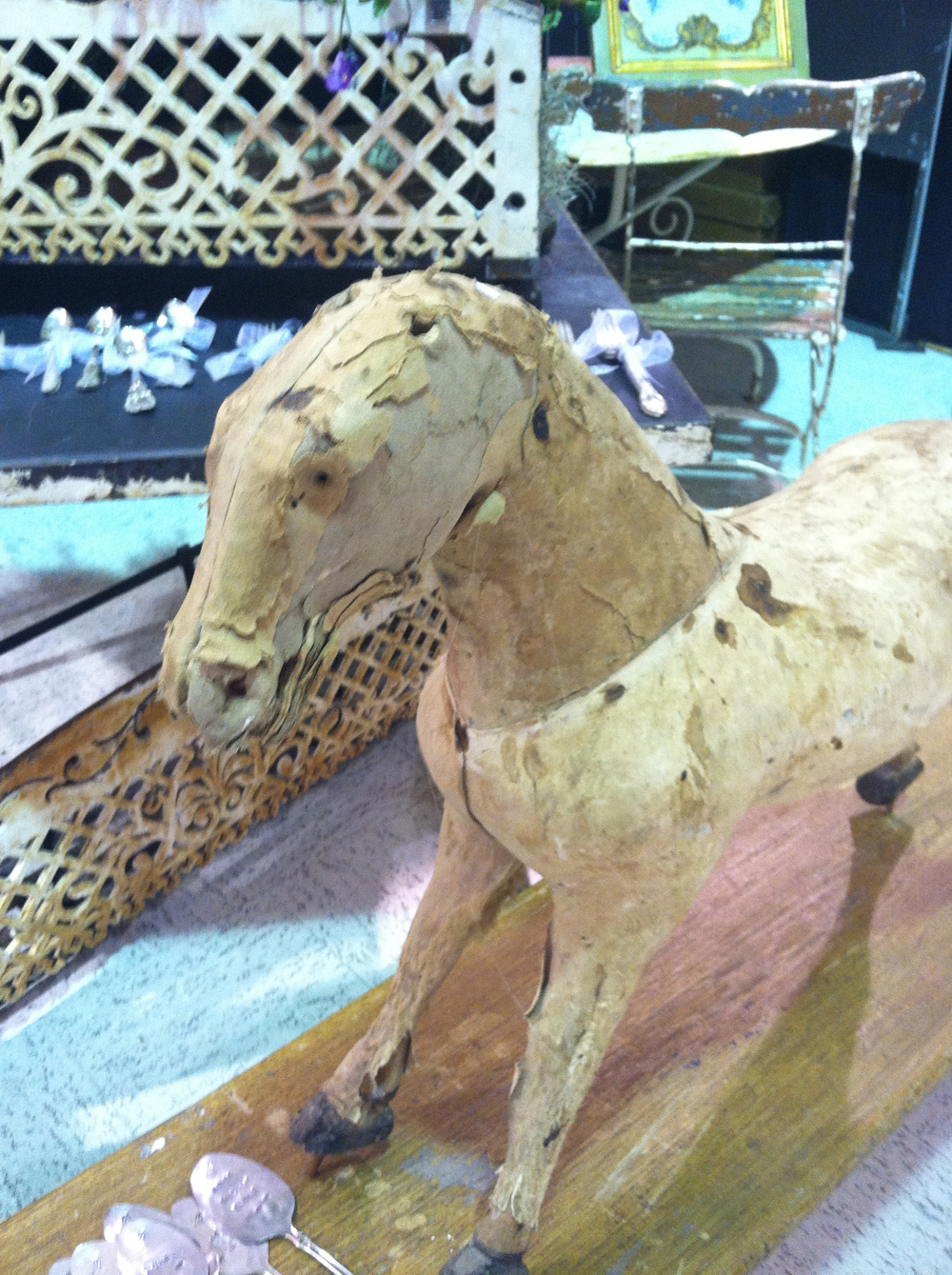 November 20, 2012 My favorite find from an antique show I visited last week in Atlanta, Georgia.  There were still a few tiny pieces of mane hair at the neck.  Very endearing.