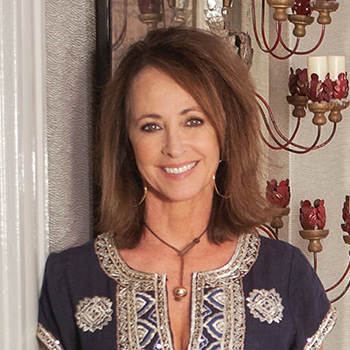 Inspired by House Beautiful's Before & After issue this February, I revisited some of our projects and a few favorite beginnings and endings are below.
Beachside Restaurant
At Rooster's Southern Kitchen in Kill Devil Hills, North Carolina,  we unified the existing interior wall treatments by painting all walls and ceilings a warm, creamy white. Floors were stripped to their original concrete, then stained, polished and buffed to a rich pumpkin-colored sheen. Existing support columns were painted but kept exposed and industrial in feeling. A dropped ceiling was installed over the bar area to define the space and provide a place to install needed materials for noise absorption. Exaggerated height in the striped banquettes created a mini-wall for dining but didn't visually close off the bar area. Taking advantage of the ceiling heights, we repeated several carved wooden chandeliers (dropped to an intimate, more residential height) to warm the room with soft light.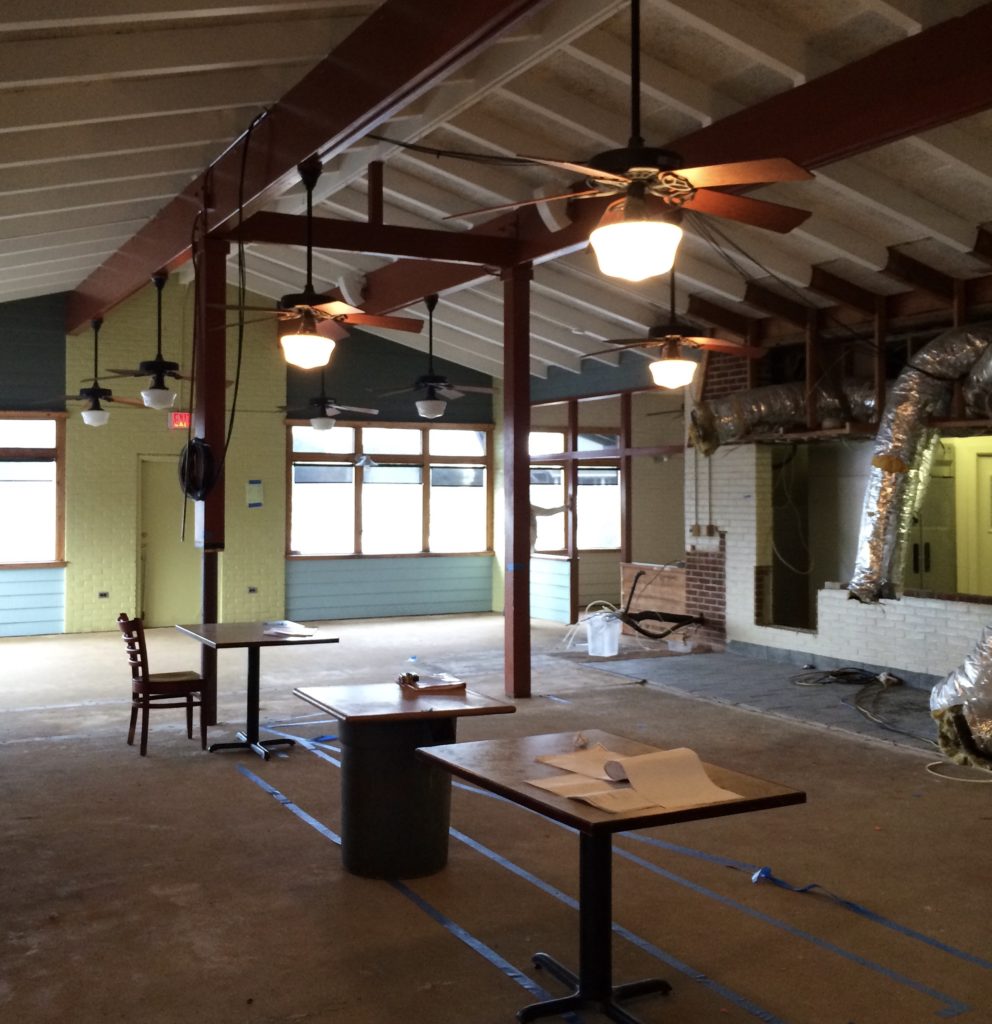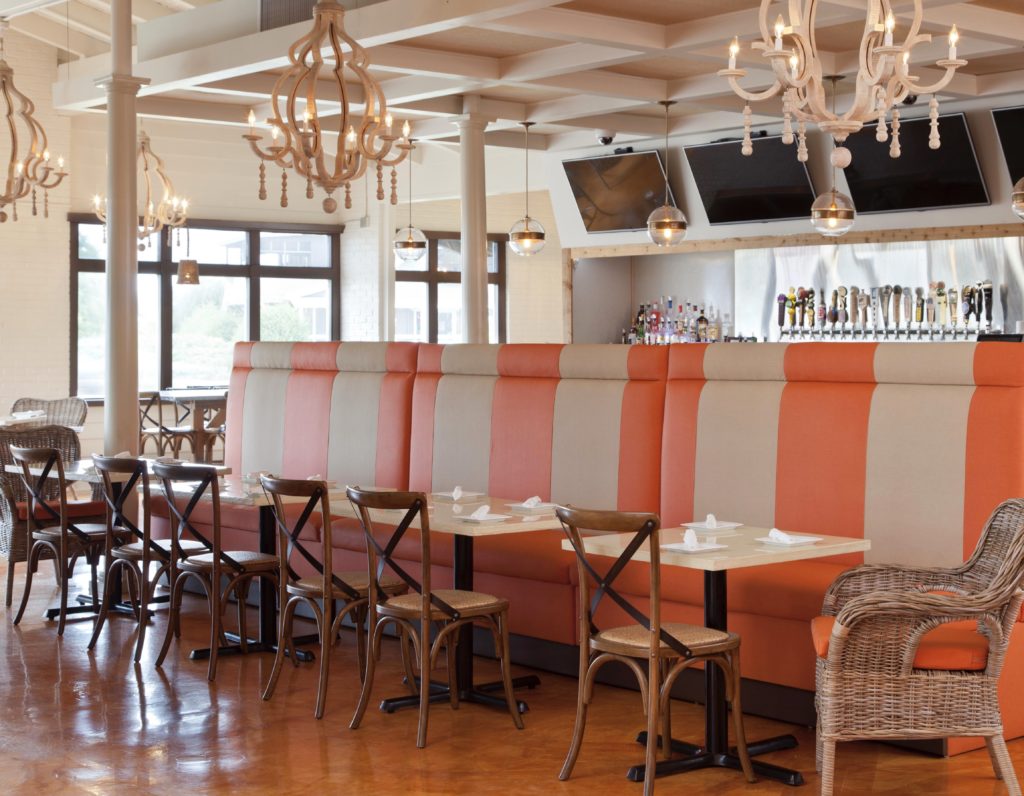 Photo: Gordon Gregory Photography
Seaside Villa
In a nearby oceanside town, our clients purchased a spacious home backing up to a lovely pool and golf course. With extensive square footage to furnish, they agreed to purchase some of the existing furnishings from the original owners. After living for a while in the house and refining their goals and vision for their home, we helped define a new scheme.
We tackled this generous living space first. We added warm "greige" paint to the walls and then dramatized the ceiling height by installing floor to ceiling curtains. Custom hand-forged chandeliers also help draw the eye upward. The furnishings were lightened up in color and scale, as was the streamlined color story with yellow as our sole accent color.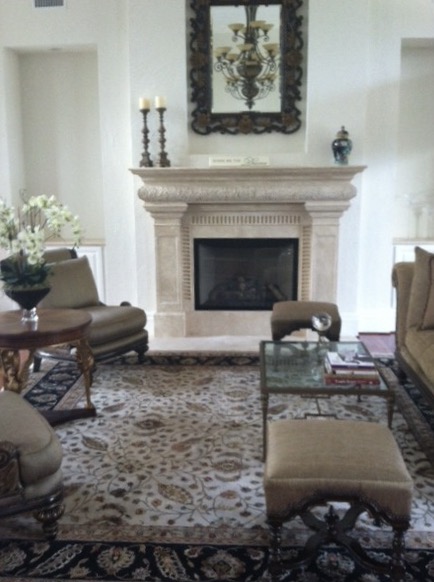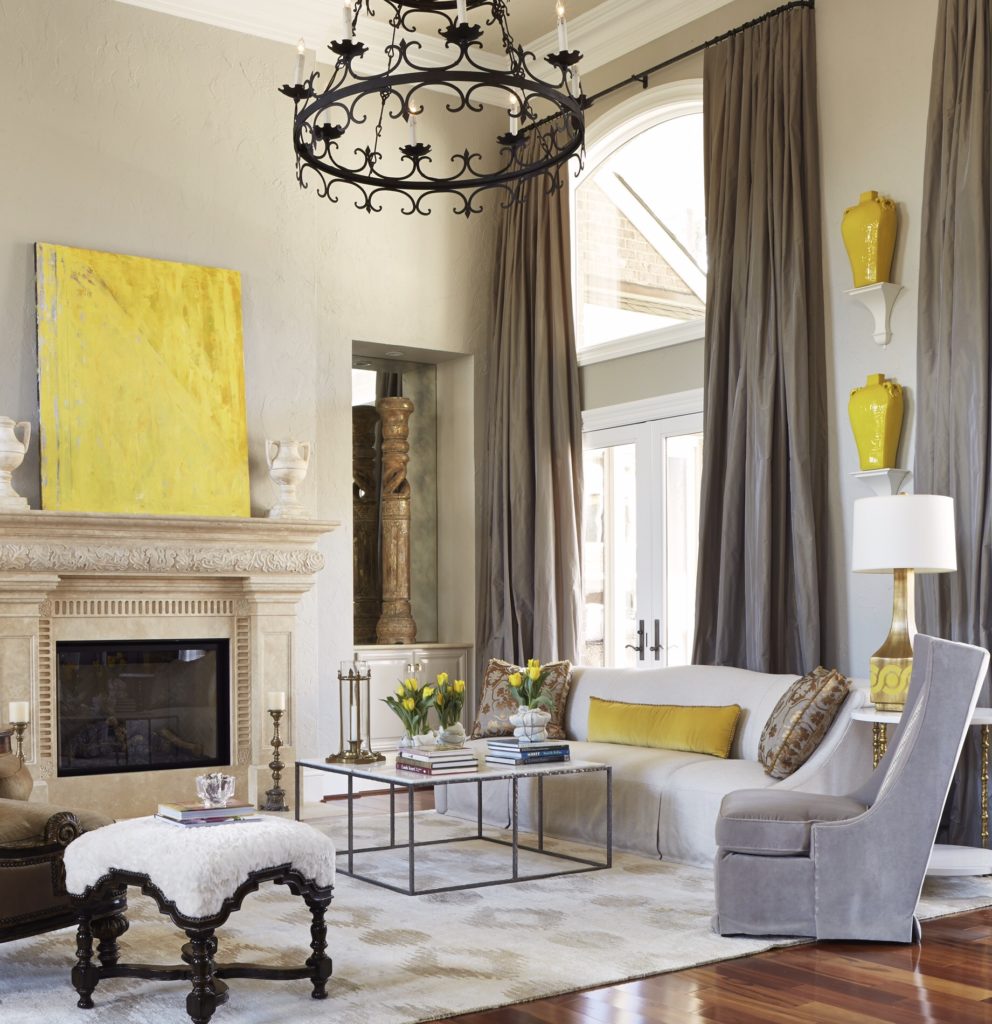 photo: Kip Dawkins Photography
Game Day Condo
In my own small condo in Chapel Hill, North Carolina, it may have been all the white paint everywhere at purchase that led me to crave a little color-saturated jewel box. A deep, muddy teal paint covers all the walls and metallic gold patterned wallpaper covers the ceiling. Sheer curtains in a similar gold wrap the curtain-wall glass on the adjacent walls. Upholstery blends in with the walls tonally and accent patterns are kept to a minimum. First purchase: the photograph above the sofa in a respectful nod to the local UNC mascot 'Ramses.'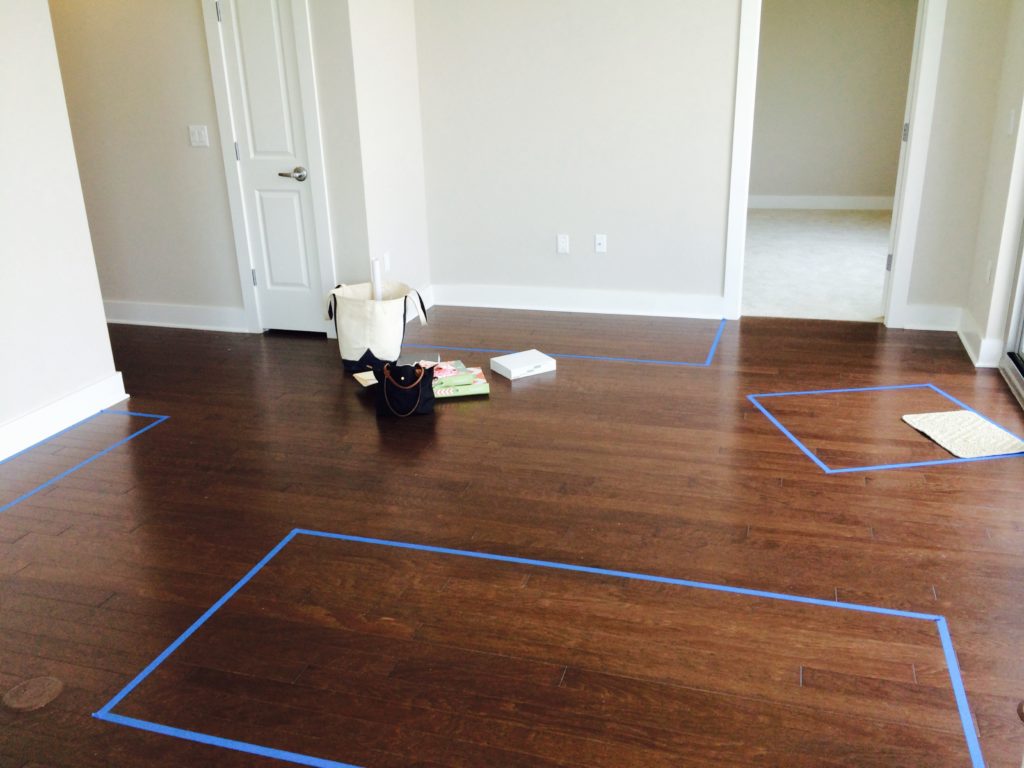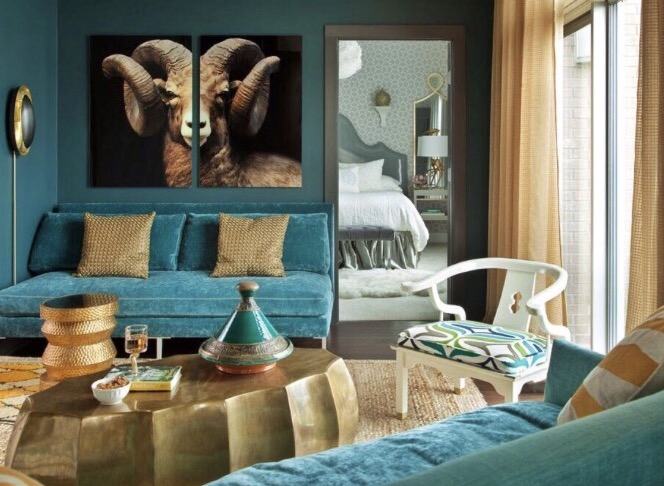 photo: Gordon Gregory Photography
Winter Retreat
We started with a blank slate in this Florida vacation home working with a client who is colorful and elegant, warm and welcoming, refined and yet full of surprises. I think all of her personal qualities translate to this lovely room that she guided us to create. You'll find no cliche Florida motifs in this house – no wicker, palm fronds, or coral accessories here. But the color palette feels southern and warm, and the view through the doors at the turquoise pool and lush landscaping is quintessentially Florida.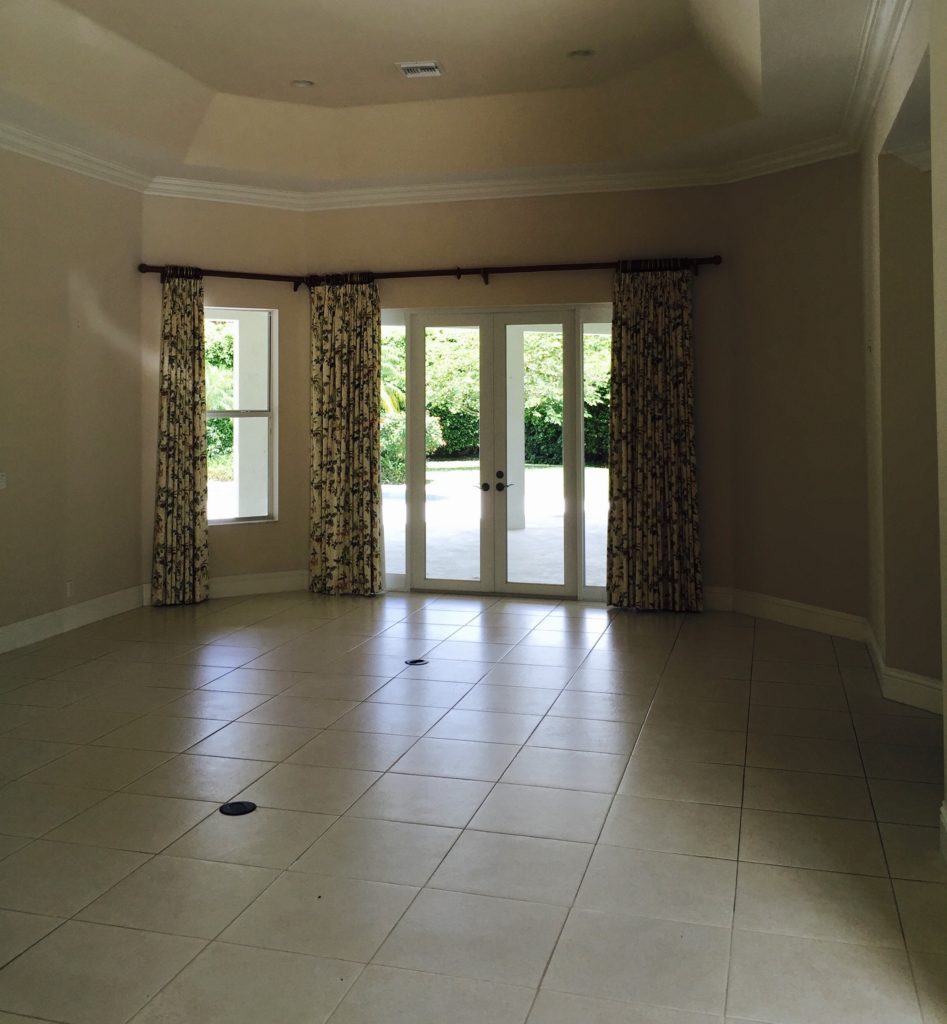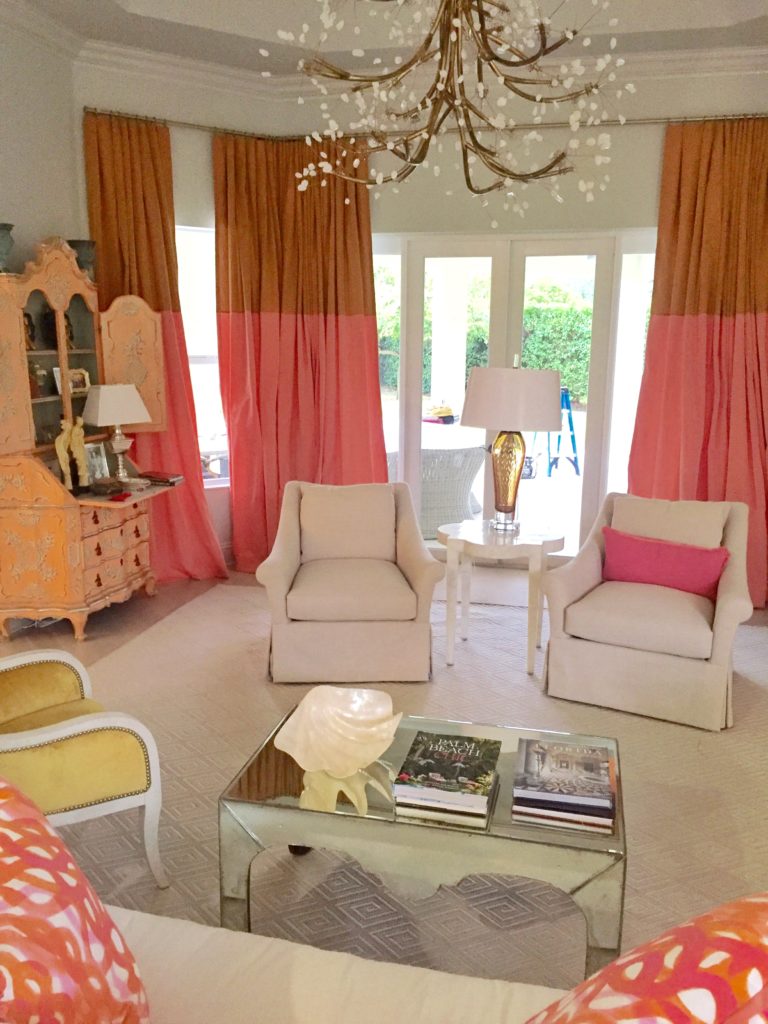 Monument Avenue Update
The two photos below graphically translate what we mean by 'fine tuning.' Our clients are blessed with one of those great front-to-back views from the entry and a wide foyer with abundant natural light. They wanted to use the hallway as more than just a thoroughfare. After locating the antique Biedermeier secretary on 1st Dibs and delivering the pair of custom chairs, we added visual layers with pillows, art, lighting, and a rug (and a Fiddlehead Fig).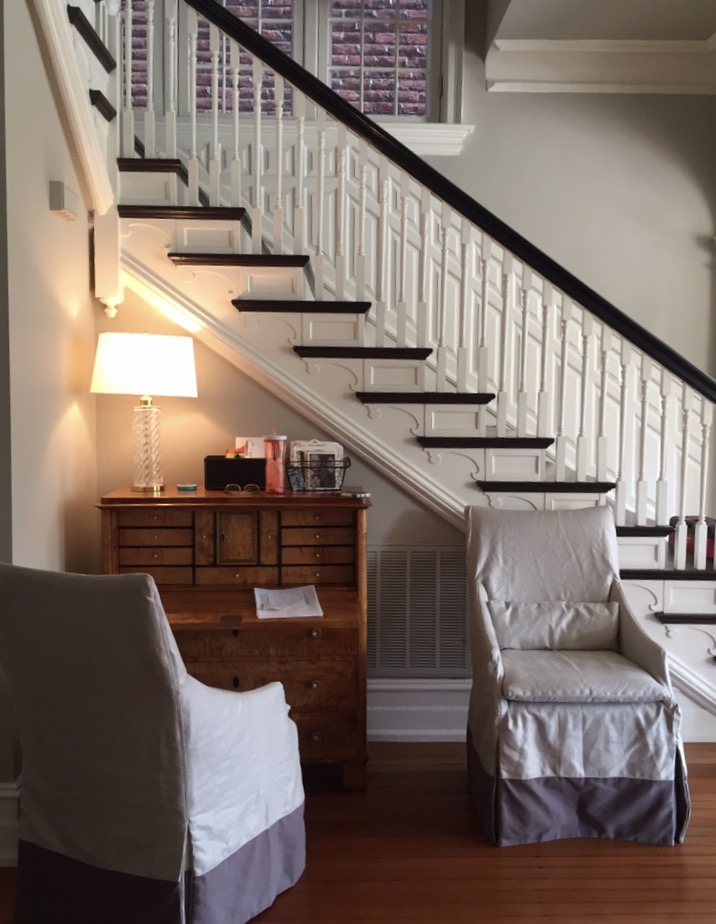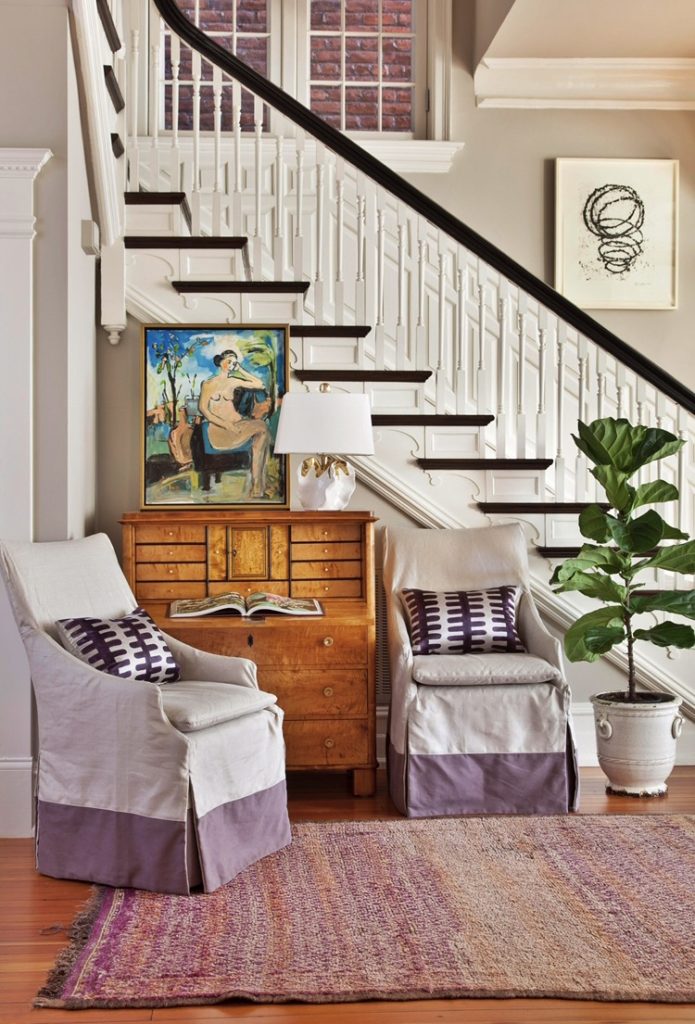 Photo: Gordon Gregory Photography
Virginia Tasting Room 
We extensively renovated Early Mountain Winery and were thrilled when our design won #1 Tasting Room in the country in the August 2016 USA Today competition. This is a shot toward the new curvilinear Tasting Bar in a warm wood with a polished concrete slab counter. A sinuous wood track mirrors the bar shape and serves as the anchor for jute-wrapped pendants above. Exposed brick vertical pilasters were painted to meld with the walls, and richly-colored grasscloth accents the back of the bar area. Soft seating areas (think colors of Virginia in Autumn) were added throughout to encourage guests to settle in and linger.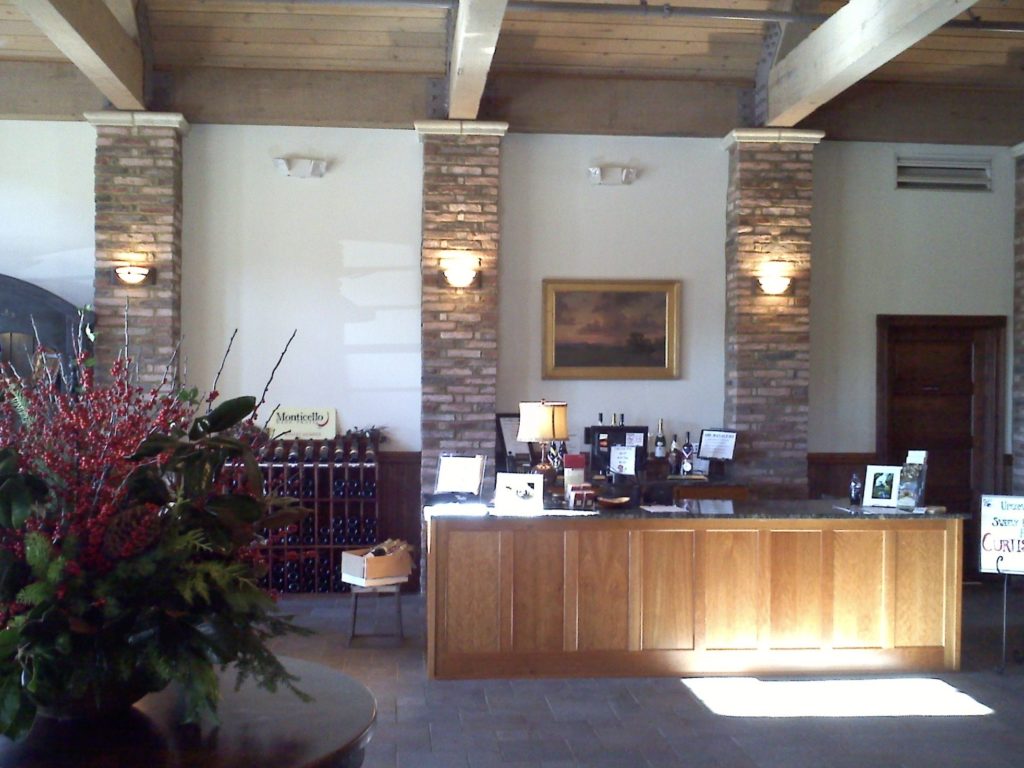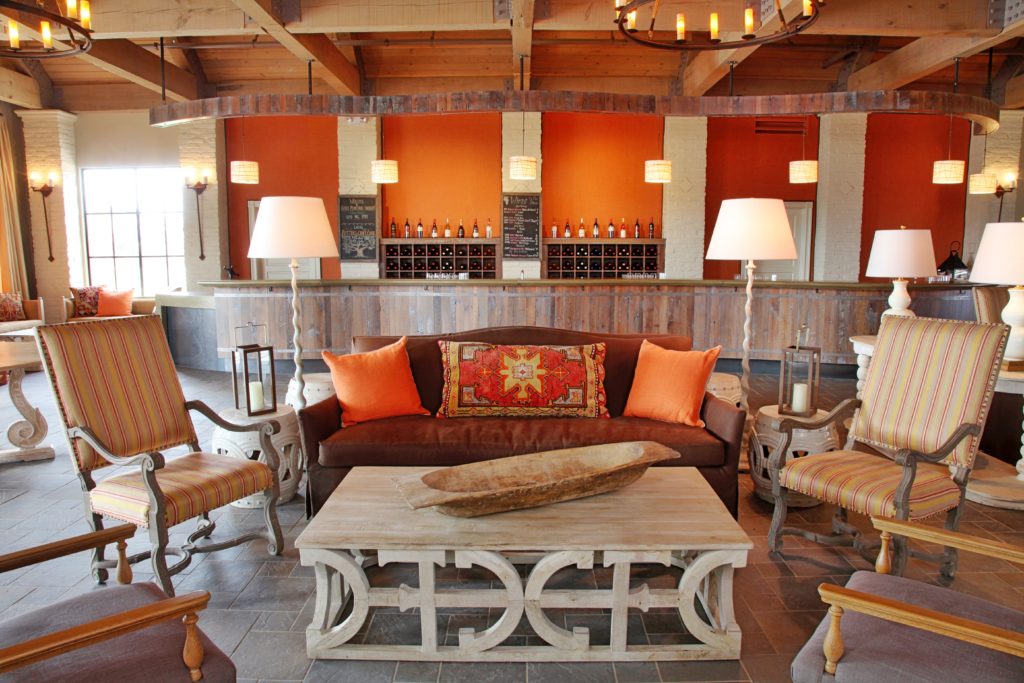 Photo: Guy Crittenden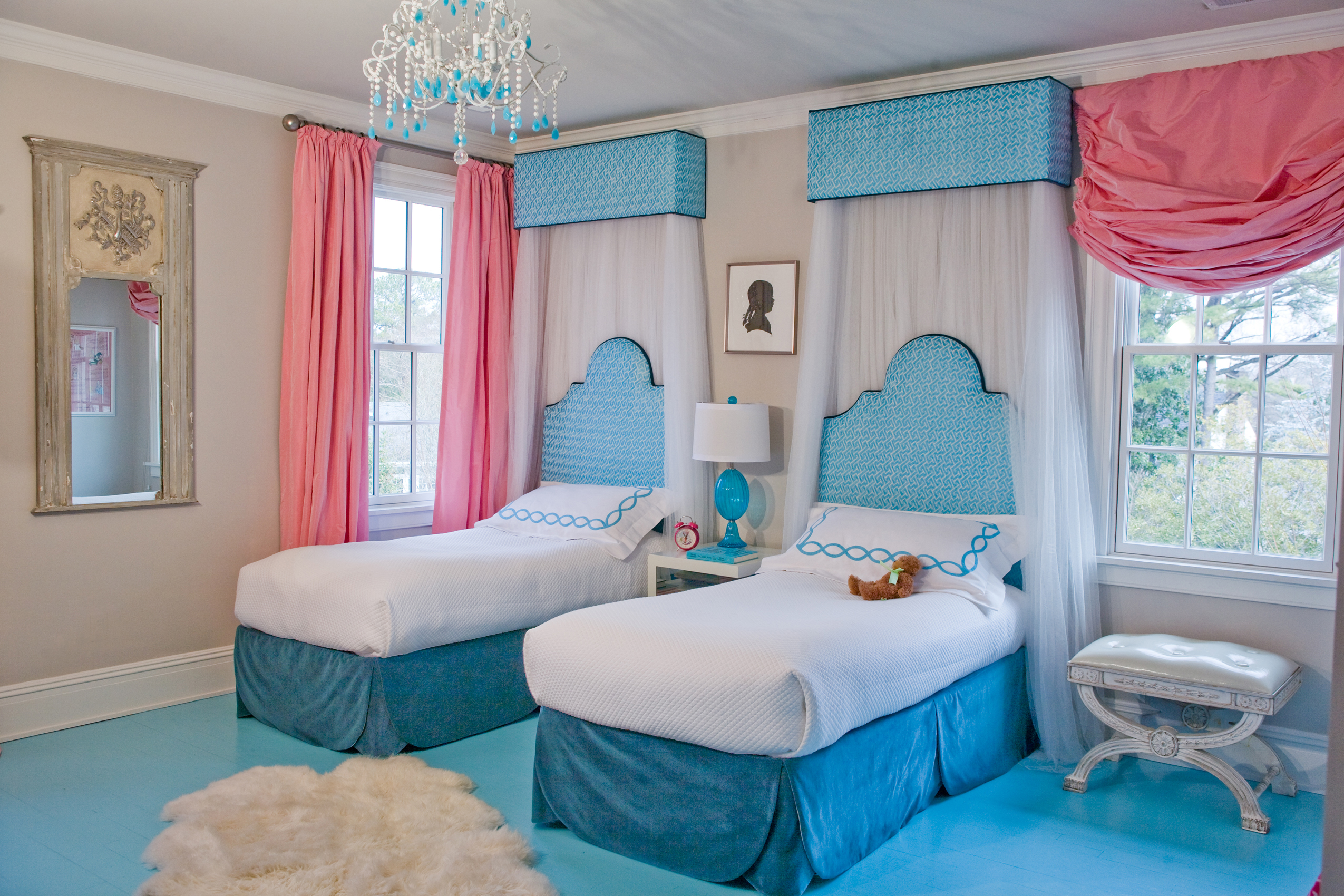 The twin bedroom gets a bad rap.  Often scorned and deemed a "B" room assignment by some, I am here to put in a good word for the twin room.  My husband and I have 5 children and large extended families on both sides.  Luckily, our children seem to have a lot of friends who […]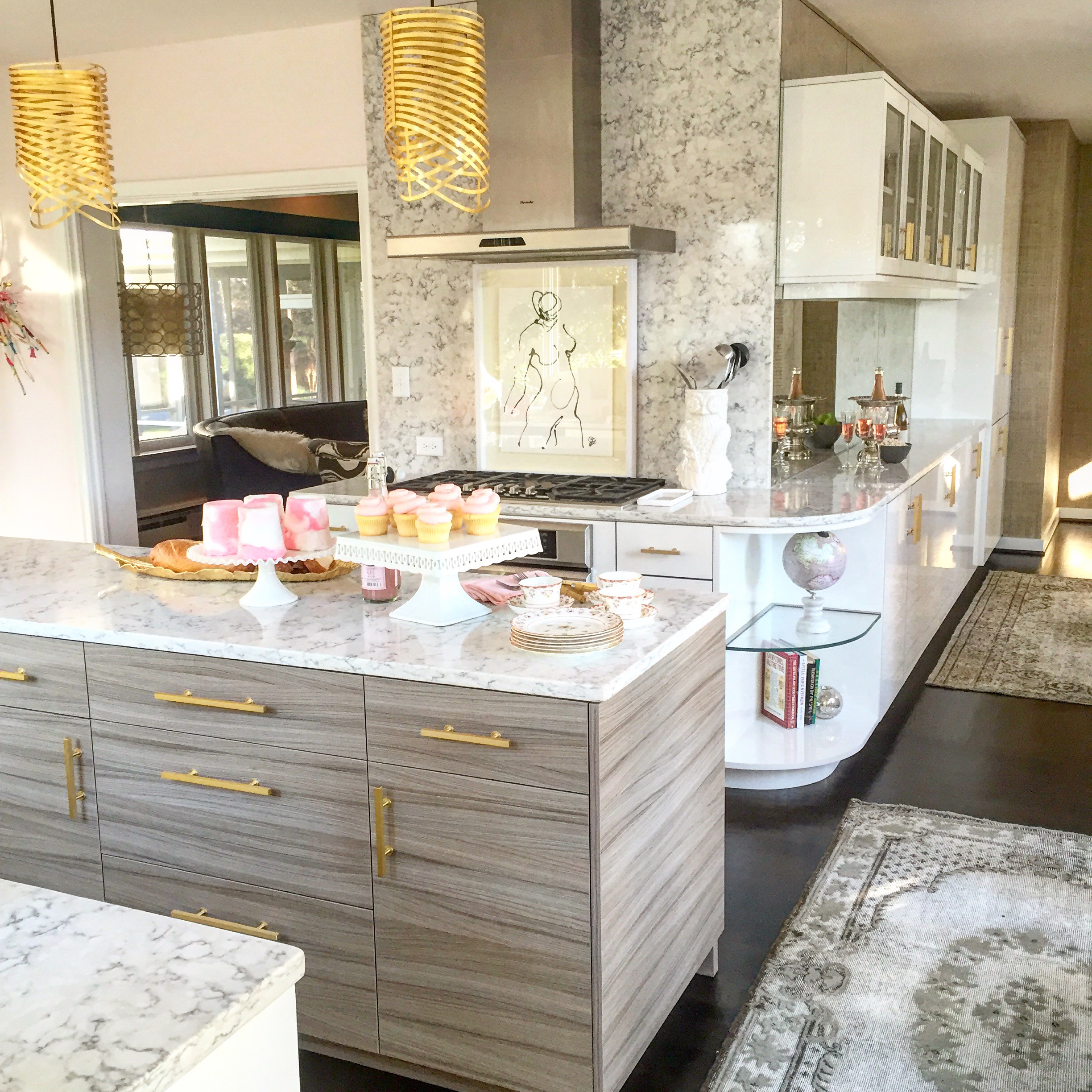 It's kismet when all the stars align in a project and the end result is even better than you had hoped for. Good friend and longtime client Nancy reached out to me for some advice on a kitchen re-fresh. Her kitchen footprint is a right-angle space, one part narrow and a little dark, and the […]
Entertaining: A Post-Christmas Celebration for JMD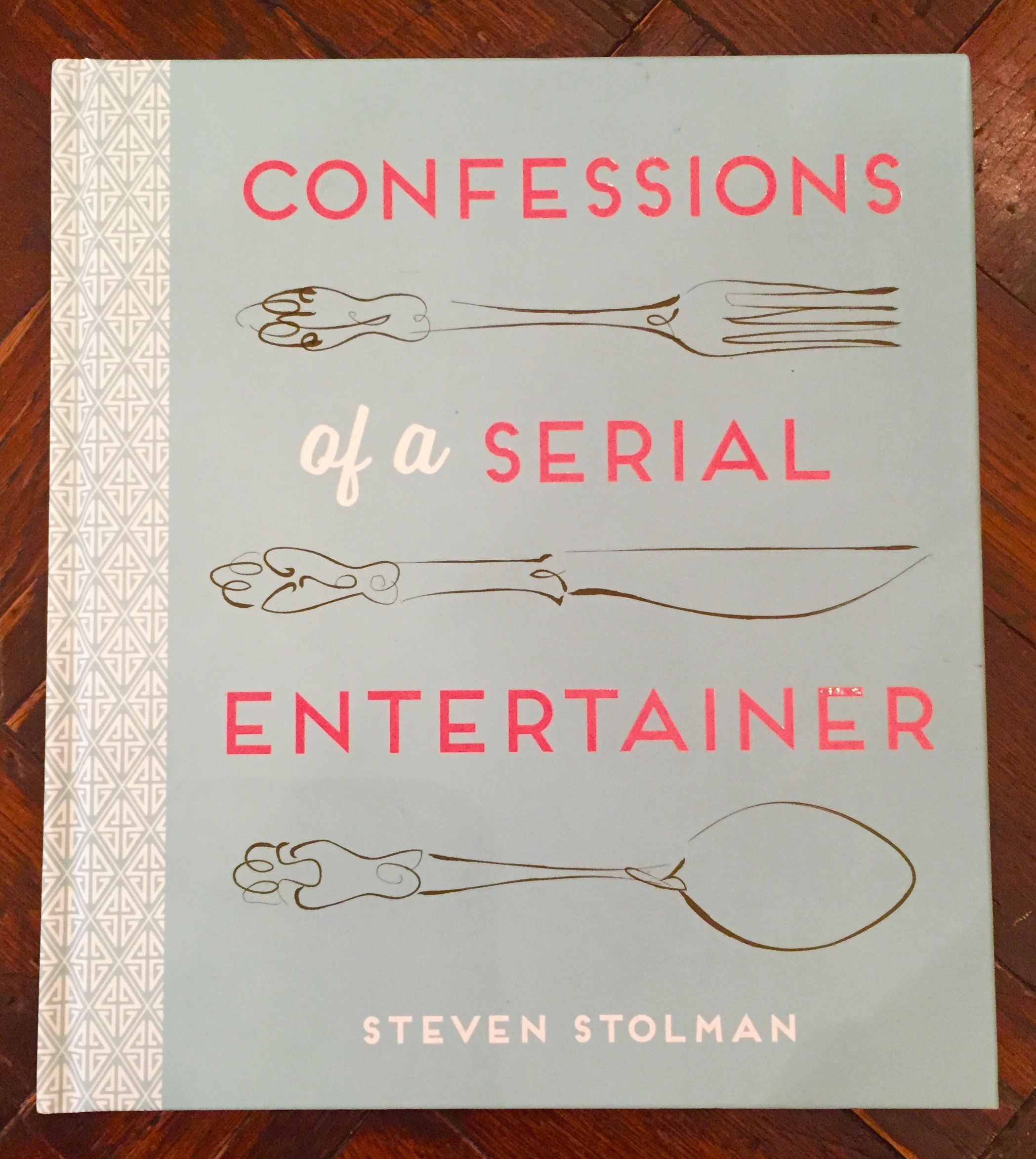 When a new cookbook comes my way (as a few wonderful ones did this year under the tree),  I devour it the same way I devour the design magazines that are shoved through my mail slot.  There's nothing better than hearing the dog bark, realizing it's the time of day for the mail drop, and […]
What if Christmas…perhaps…means a little bit more?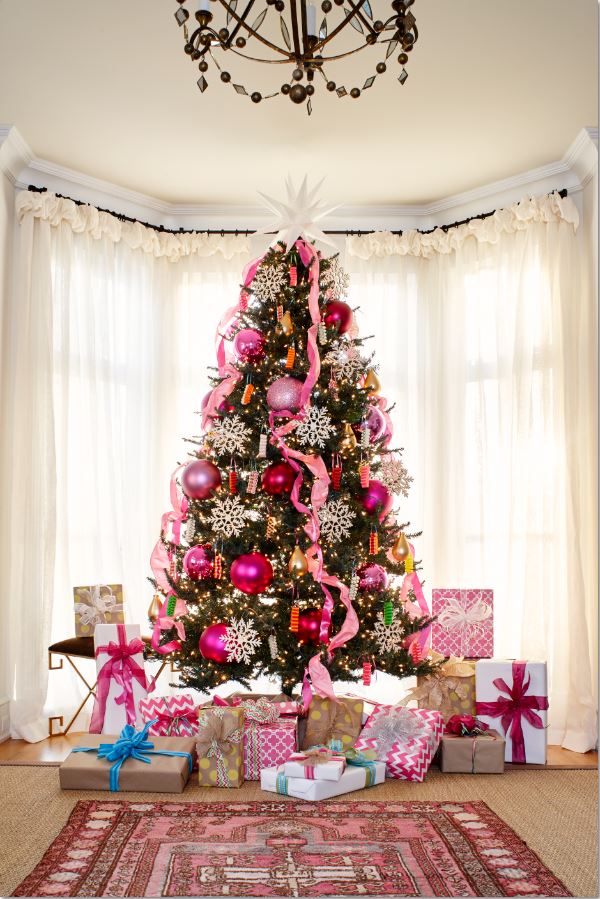 Last year when we were asked by Traditional Home magazine to decorate our client's house for a feature in this months's issue (Nov/Dec 2015), I had a good opportunity to ponder my approach to setting the stage for Christmas.  More than a few loved ones have told me that I need to read one of those books about […]