On Location On a Chilly Winter Day
Too many freezing snow days made us miss summer and one of our favorite projects by the sea. We loved photographing all the turquoise and aqua blues, Moroccan tuffets and pillows, and meticulously handcrafted oyster shell lamps.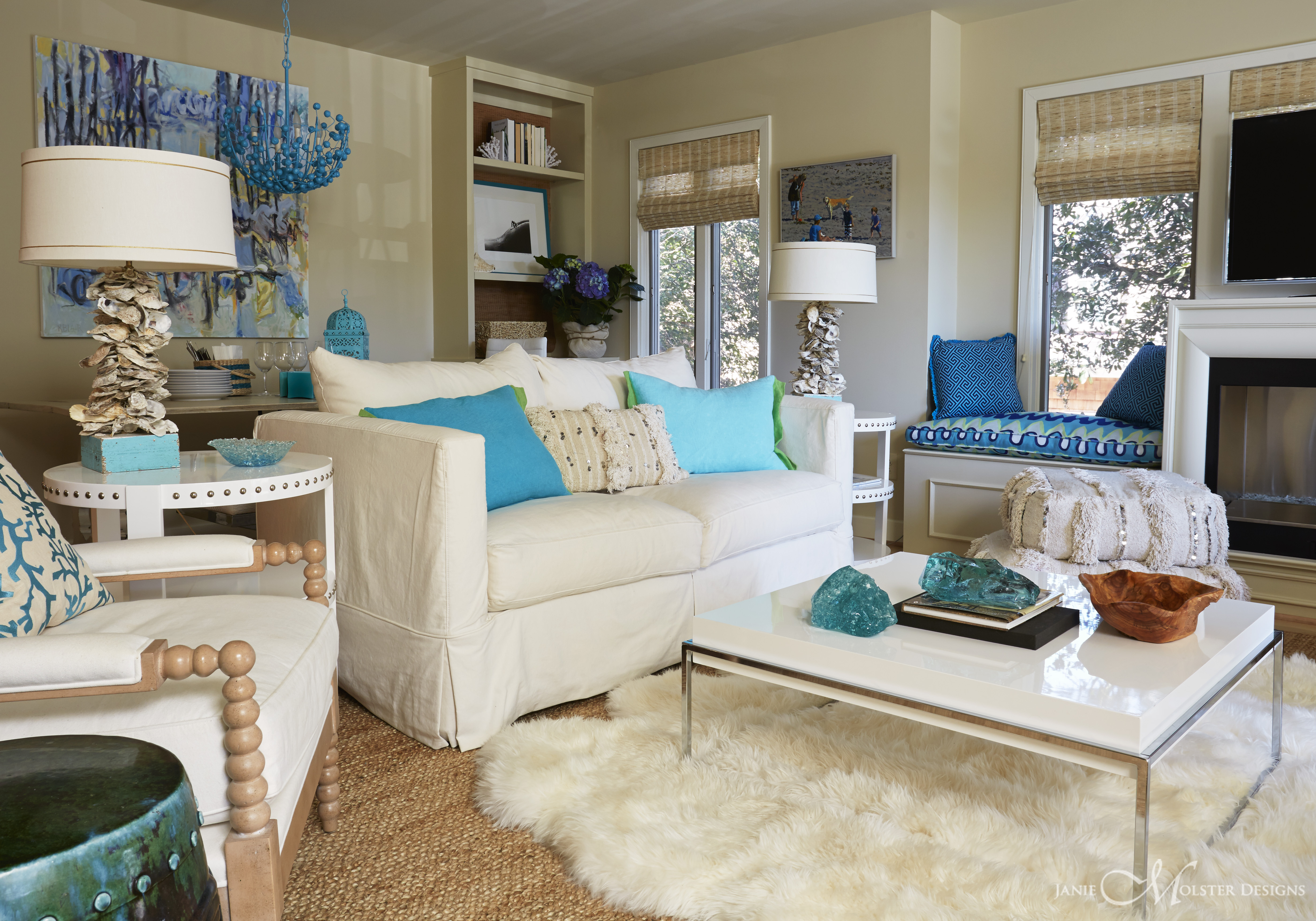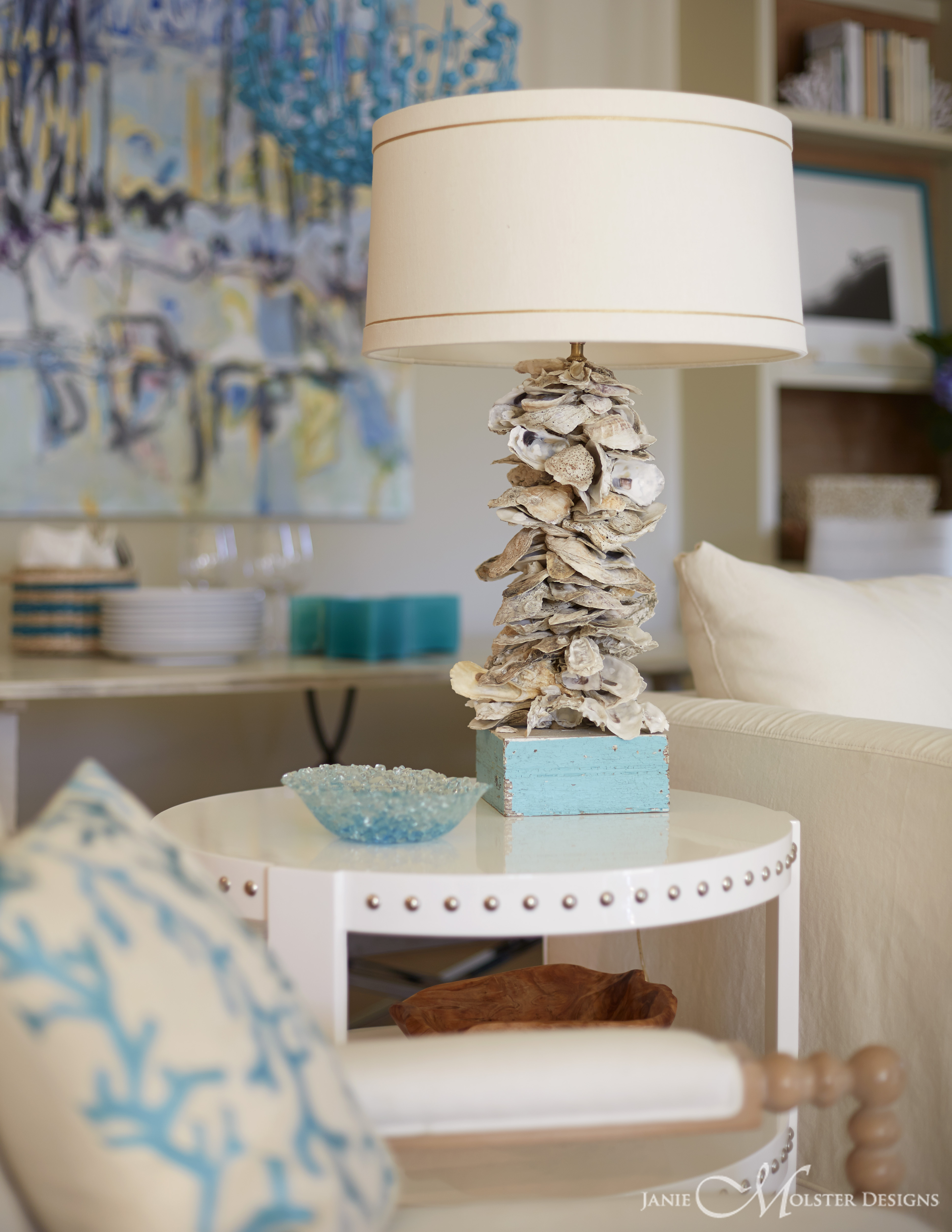 Dreary winter is sure jazzed up by these sunny yellow accents in this grand scale Gallery and Living Room. A little yellow goes a long way and this room pops with sunshine.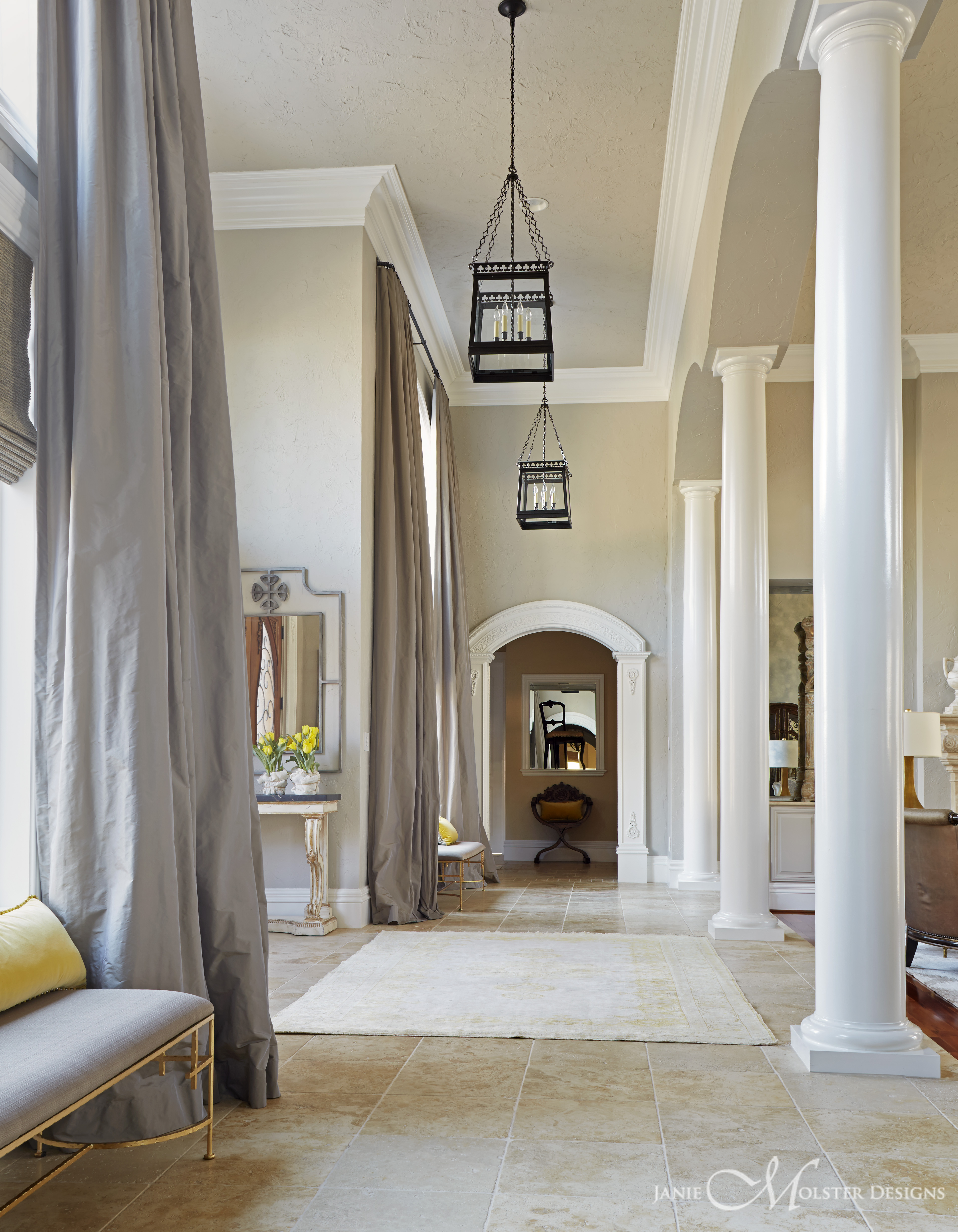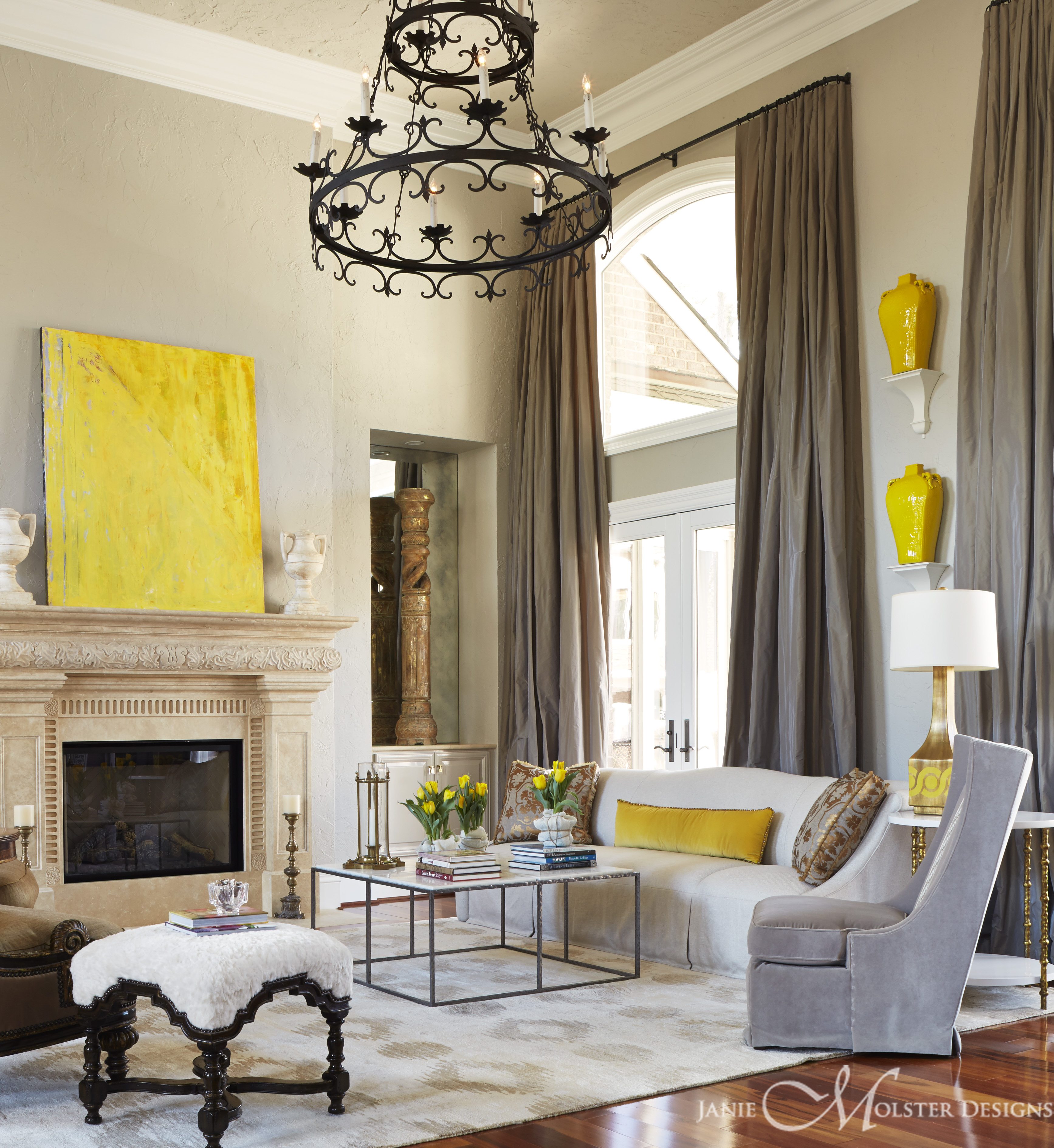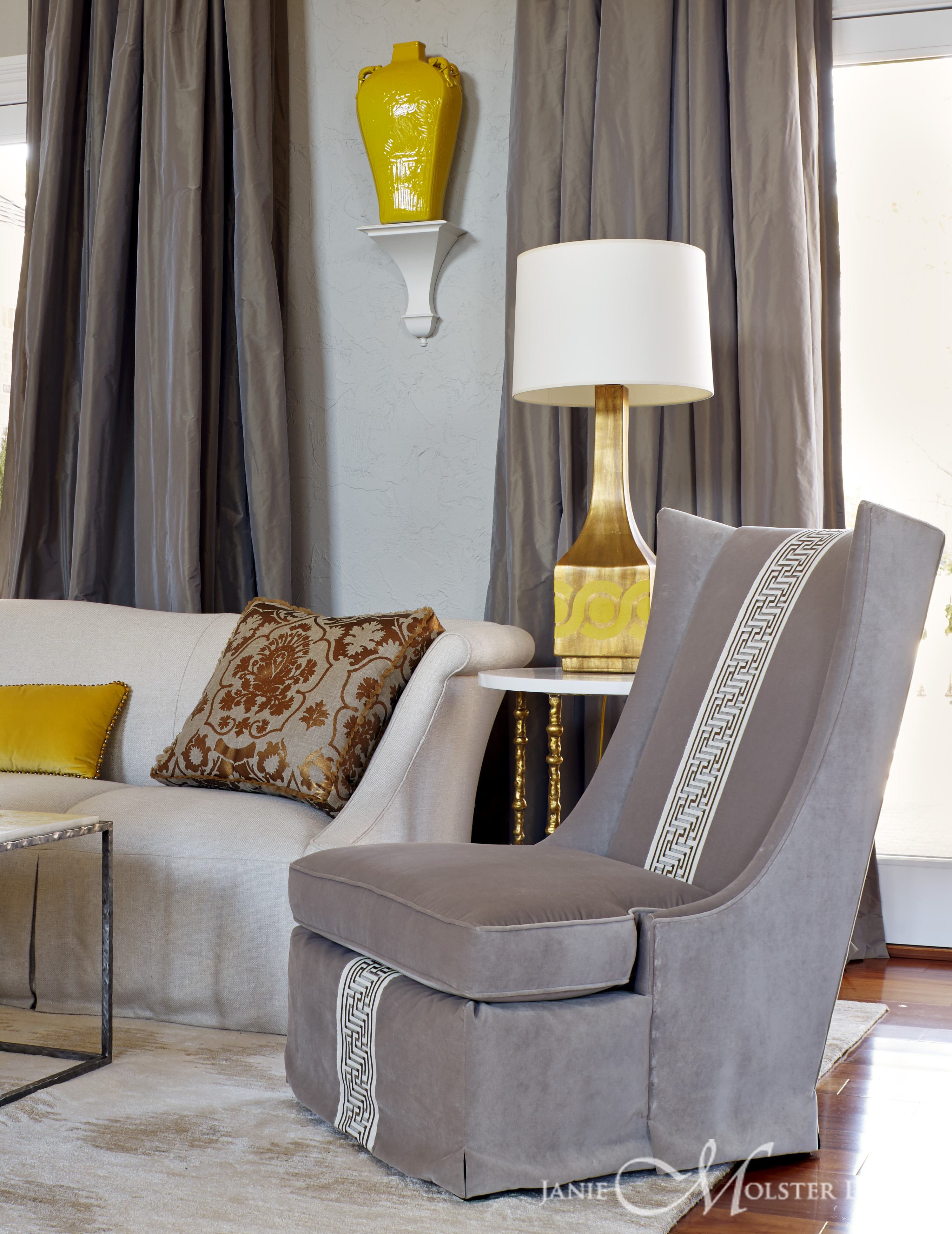 Photography by Kip Dawkins